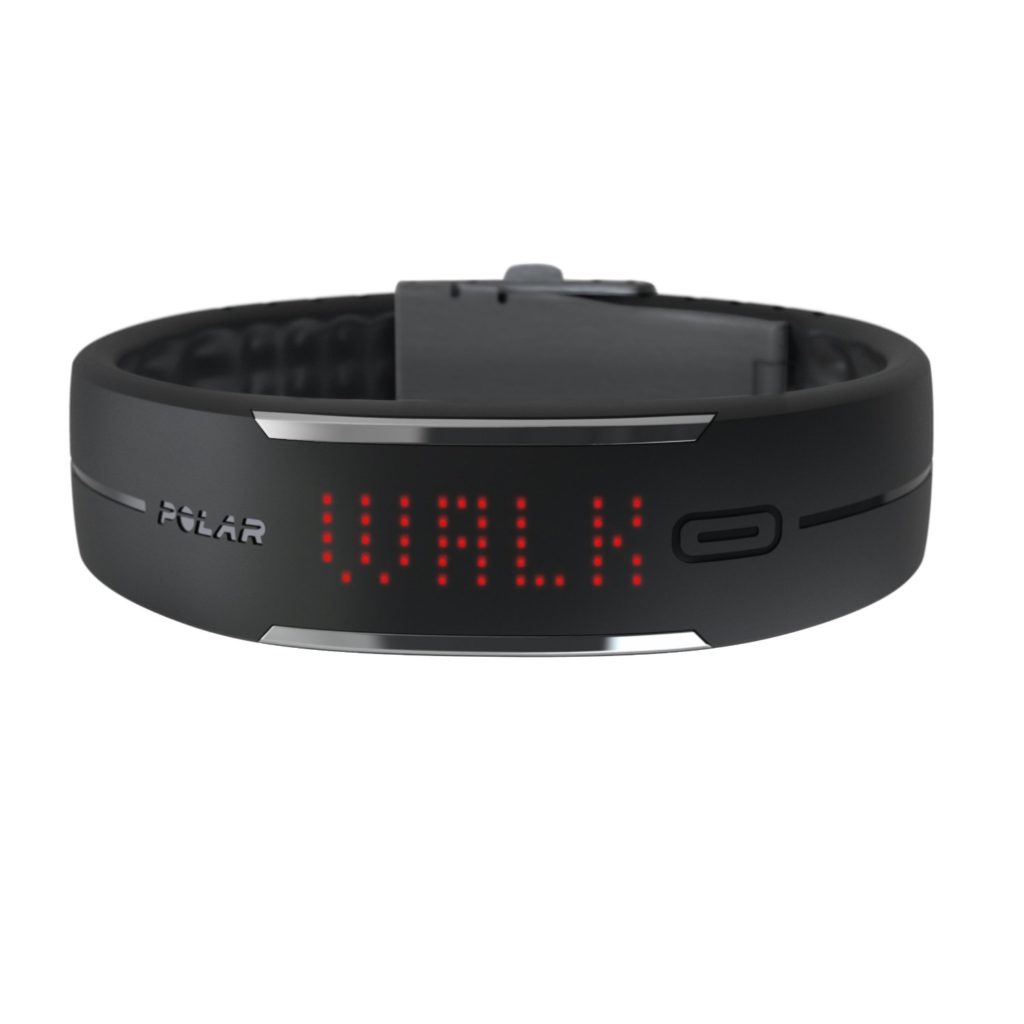 With an out-of-the-box two year warranty and multiple health tracking functions, the Polar Loop Activity Tracker is a stylish bracelet-style device. A large display uses LED lights to deliver information, and while this fashionable wrist-worn fitness tracker does function as a common pedometer, it also does so much more. A closer inspection of the Polar Loop Activity Tracker is needed to reveal the many fitness and activity tracking capabilities this wrist strap provides.
Key Elements of the Polar Loop Activity Tracker:
* Wrist tracker monitors your activity 24 hours a day, 7 days a week
* Daily activity, steps taken, calories burned and time of day displayed
* 85 LED display is large and easy to read with a glance
* Sleep pattern monitoring included
* Connects to training community via Bluetooth Smart
* Bracelet is custom fit to your wrist, and also waterproof
Is the Polar Loop Activity Tracker a Smart Purchase?
Designed in a good-looking black, durable plastic form factor, the Loop Activity Tracker by Polar is a standalone fitness monitoring tool. And heart rate monitoring can be included with the purchase of the separate H6 or H7 Bluetooth Smart heart rate sensor.
Wirelessly syncing automatically to the free Polar Flow app and training community via Bluetooth, important health functions are tracked while you swim, bike, walk or simply move throughout your regular day.
Simply tap to display your total steps taken, daily activity goal, fitness tips or time of day. Built into the black bracelet is an 85 LED display, where you can receive motivational messages like "walk for 45 minutes" or "jog for 10 minutes".
You will find yourself walking, jogging, swimming and exercising more, as this stylish bracelet and fitness tracker monitors and reports your health levels.
Specially designed to understand five different levels of activity which most people exhibit, the Polar Loop Activity Tracker can more accurately relay a picture of your daily movement and fitness levels than the average activity tracker.
The device works through the included activity monitor, accessing the Polar Flow app and Polar Flow web service. After an initial setup phase, you program customized activity targets. As you become more fit you can constantly change these targets, with your calories burned, daily activity goal bar and accumulated steps reported throughout the day.
You can also set inactivity alerts for your smartphone to keep you moving and motivated.
The Polar Loop Activity Tracker will make a smart purchase for the individual that wants to work toward maximum health and fitness levels while also wearing a bracelet style monitor that will attract compliments, helping you lose weight, burn fat and maximize your heart health.