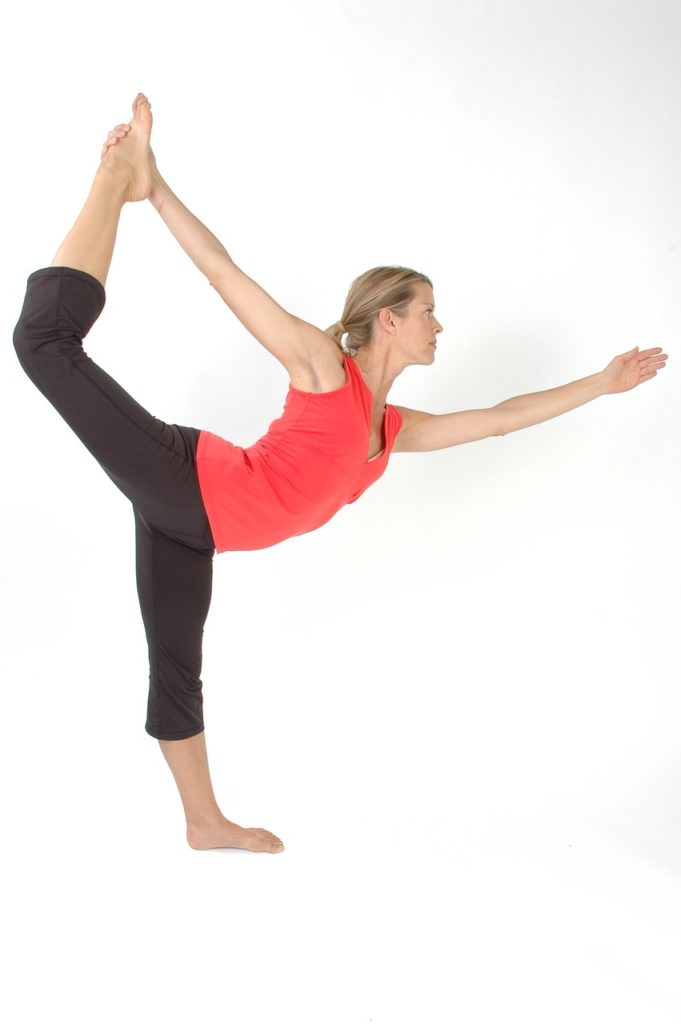 Zumba is a widely popular workout program that incorporates Latin dance rhythms to provide you with an exciting workout experience. The movements in Zumba are easy to follow and classes are especially designed to accommodate beginners and those more advanced.
If you have never tried Zumba classes then start with a Zumba basic class. This will allow you to become familiar with the various songs, the rhythms and the moves of Zumba.
Some basic classes will have you practicing without using any music. This way you can really understand the principal movements first. Then once the music is turned on you will see that you can move to the music more easily.
If you find the basic level of Zumba too hard or awkward to do then you can try taking a Zumba Gold class. This level is designed for the true beginner and for those individuals whose skills are lacking because of inadequate strength and flexibility.
In fact, Zumba Gold is perfect for senior citizens and many who have participated have enjoyed seeing their strength levels and balance return.
Zumba is very easy to follow and can be a more relaxed or more intense workout. This all depends on how hard you wish to dance. The actual Zumba movements are very fluid and this combined with the Latin music allows people to really enjoy their dancing session. Many people report finding a Zumba class more fulfilling than a traditional aerobics class.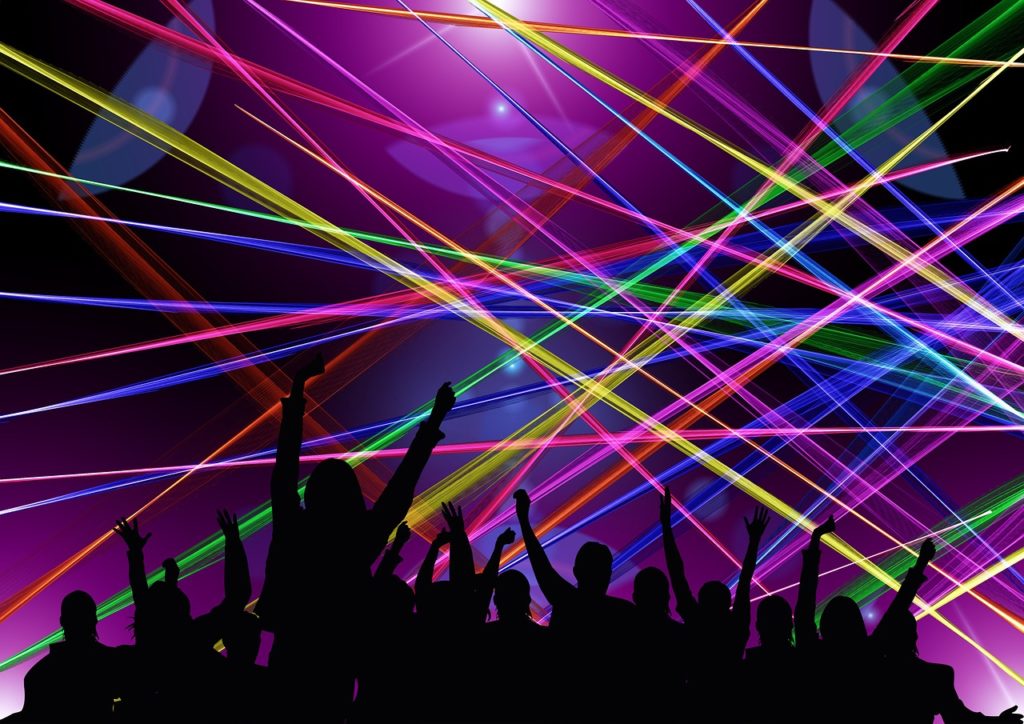 As a beginner you only need to attend class two to three times a week. Most Zumba classes will last for an hour and you can easily burn lots of calories during this time. As well Zumba classes are a wonderful way to socialize and learn more about the origins of the music and the history of the dances.
All you need to get started with Zumba is some comfortable shoes and loose clothing. It is highly recommended to drink some water before and during the class. Many fitness clubs will allow you to take a Zumba class for free before signing up for a long term commitment.
When looking for Zumba classes look for a location where they have several levels. This way if you progress faster than you expected you can move up into a more advanced class. Or you can simply dance at a more intense level to derive even more benefits from your workout.
Why Should You Join a Zumba Class?:
Zumba is becoming one of the most exciting and easiest workout programs around. Anyone can join regardless of their experience or background. Find out for yourself why Zumba is capturing the hearts of millions of people around the world!
Zumba was created for everyone. It doesn't matter what your fitness level or your age is you can join a Zumba class today. Zumba Gold classes are ideal for seniors and for anyone who has trouble moving around or with any type of physical limitations. Kids, teenagers and adults are having fun learning how to Zumba. If you like the idea of dancing for fitness then this could become the perfect workout routine for you.
The instructors usually customize their classes to suit the participants. Most people enjoy getting used to learning how to move and feel the music at first. Then they take the time to master the dance steps.
Zumba is a wonderful workout because it uses interval training along with resistance training. Interval training allows you to burn calories and fat up to three times faster as compared to working out at the same intensity. It is possible for Zumba dancers to burn anywhere from 400 to 1000 calories during the one hour dance session.
During a Zumba class you will move from slow to fast paced steps. This allows you to keep your heart rate and your metabolism working at a faster rate.
Compared to other types of fitness activities Zumba is very cost effective. You do not need any fancy fitness clothes to participate. Many Zumba classes are done as workshops lasting for a number of sessions or weeks. This really helps to keep the cost down and you don't have to pay any expensive yearly memberships.
It is also possible to purchase all types of Zumba DVD's so you can practice at home in between classes. If you discover that you really enjoy Zumba you can train to become an instructor and lead your own classes!
With the popularity of Zumba increasing many different classes are appearing. These new types of classes are aimed at specific groups of people such as Zumba Kids, Zumba Plus, Zumba Sculpt and Zumba Cardio. The classes are done to suit the individuals and the intensity levels will vary.
If aerobic classes just don't appeal to you then taking a Zumba class may be your ideal choice. You will have fun dancing and meeting people and can attain your goal of getting fit and healthy for life.
Discover the Many Benefits of Zumba:
Many people may think that Zumba is nothing more than a hyped up exercise program. In reality it is a dance method that took years to develop. Zumba is comprised of a Latin dance routine which is set to music. Latin dance naturally has slow and fast steps and by turning this into an exercise routine you are using interval training to help you achieve your fitness goals.
Zumba has many benefits including being a great calorie burner. On the average most Zumba classes last for one hour. It is not uncommon for someone to burn between 400 to 500 calories per class. You should try to attend a workout session 2 to 3 times a week.
While learning Zumba you will notice that your control and balance improves. If you have difficulty with the moves then you should consider taking the Zumba Gold level first. This is ideal for those who have not exercised in a long time or who have mobility or movement issues.
Older people can enjoy Zumba as well and can attain great benefits from taking a class. A Zumba class will allow you to keep your muscles supple and strong. Plus it will help you to burn extra calories so you don't gain weight as you age.
Zumba also helps to improve your mental concentration and focus. Many people find that they can do more activities after enrolling in Zumba classes for a few sessions.
Being fit increases the hormones in your body that make you feel good. This has a double effect of increasing your self confidence and self esteem. You will find that you are able to relax more and that you can handle stress and anxiety better. Plus just getting out and meeting people is a great social boost.
Zumba classes don't get boring as there are so many dance tunes and steps to use. You can easily stick to a Zumba program for a long time. Your motivation will be high as you enjoy the classes so much. It won't feel like a chore going to a workout!
While learning Zumba you can also learn about the traditions and cultures that belong to this Latin music culture. Many routines are set to other international rhythms so you experience a whole world of dance moves.
As you can see there is so much to gain by learning Zumba. Your overall health and enjoyment will increase and you will look forward to your weekly Zumba classes.
Incorporating Zumba into Your Diet:
In the last few years Zumba has helped many people get fit and lose weight. To derive the best benefits from your fitness program you should incorporate healthy food choices into your lifestyle. This has the added benefit of helping you reach your goals faster.
The key to losing weight is to get your metabolism rate up. One way to do this is to eat small meals during the day. Aim for five to six smaller meals instead of your usual three larger ones. By eating every few hours your metabolism doesn't get a chance to slow down. Remember that your body will continue to burn fat even after you have finished exercising. Cutting down on your carbohydrate level and increasing your protein will encourage your body to burn fat faster. In addition be sure to include eggs, low fat yogurt and dairy products, fruits, vegetables, and high fiber cereals such as oatmeal.
Your body needs water to function properly every day. Always try to drink 8 to 16oz of water before you start your Zumba workout. This will keep you hydrated while exercising.
It is important not to skip meals when trying to lose weight. Your metabolism will start to slow down the second you miss a meal. If you are out running errands for the day or at work be sure to pack snacks and a healthy lunch.
Your weekly Zumba sessions will help your body burn up those extra calories. You still want to concentrate on eating more natural and fresh foods. Try to stay away from processed foods that look white! This includes processed meats, sugars, cakes and foods containing white flour.
Think about how you cook your foods, try to grill, broil, bake and stir fry as much as possible. When eating eat from a smaller plate and eat more slowly. It takes approximately 20 minutes for your brain to realize that your stomach is full.
Oatmeal is a great choice for breakfast. It contains fiber and is extremely filling. You can easily add a handful of blueberries, strawberries or dried fruit to your oatmeal. Protein has been shown to be helpful for anyone wanting to lose weight. So include small amounts of protein in your snacks and for your lunch. Tuna or chicken filled tortillas make a great lunch choice.
If your Zumba class is after work and you don't have time for a snack before then simply drink a protein shake or eat a protein bar. This will help give your body fuel to get through your hour long workout.
When you do get home for dinner include some lean protein and lots of vegetables on your dinner plate. It is recommended to reduce your carb intake in the evening as your body doesn't have the time to burn off the calories before you go to bed.
Hopefully now you can see the importance of eating a good healthy diet while going to your Zumba classes. You will discover that you have more energy for your dance routines and that you are losing weight at a faster rate.
Zumba Questions Answered:
Zumba is extremely popular and millions of people have experienced the fun and fitness benefits of this dance style. Zumba is a unique dance program and one that comes with a rich history. The dances are fun to perform and allow you to easily burn tons of calories.
What is Zumba?
Zumba uses hypnotic Latin music along with easy moves that provide you with a very effective workout program. The dances help you de stress yourself along with burning fat. The aim of Zumba is to provide participants with an enjoyable and fun workout. Zumba is a type of workout that you will want to come back and do time and time again. Many people say that they find their Zumba classes addictive because of the body energizing movements.
The dance movements of Zumba incorporate interval training with both slow and fast rhythms. Resistance training helps to sculpt and tone the body and allows individuals to lose weight quickly. Both international and Latin music is used to give uniqueness to Zumba classes.
What Clothing is Required for Zumba?
There is no special clothing that you need for Zumba. Basically you should wear clothes that are comfortable and breathable. You can wear dance shoes or a gym or tennis shoe. Make sure your shoe allows your foot to move easily especially from side to side.
There are some formal Zumba classes where members dress in Latin style clothing to really get inspired by the dances.
What Does Zumba Offer?
Zumba is associated with the Aerobic & Fitness Association of America as well as other leading fitness organizations. There are workshops available for anyone wishing to become a Zumba instructor. The Zumba Basic Skills Instructor Training workshops were put into place by many countries around the world including Mexico, Spain, Italy and the UK. To teach senior citizens you would need to take a Zumba Gold workshop.
What is a Typical Class Like?
Most Zumba classes last for one hour and is based upon interval training. Class members get to alternate low and high intensity exercises. The changes in intensity are controlled by the musical rhythms and steps of the dances. This is why Zumba classes are perfect for both beginners and advanced dancers.
Everyone starts off by performing a warm up session. Then routines are done which incorporate different styles of dance including flamenco, meringue and salsa. Each person performs the movements to the best of their fitness ability. Once the dance movements are completed a cool down and stretching session is done.
It is recommended to attend a Zumba class at least twice a week if you are looking to increase your fitness level and lose weight.